REVIEWS
I am fortunate to work with some lovely kind hearted people. Hear what they have to say. If you feel inspired, leave a review too. It would mean a lot to me.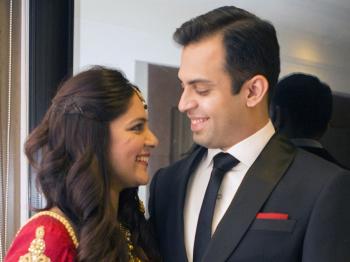 Shivani & Advait
How do you know you've got a great photographer? Put her under the toughest conditions - only 15 minutes to shoot, uncooperative hotel staff, a stressed out bride - and yet, find yourself with the most creative and fun set of wedding pictures at the end of it! Anupa was so easy to work with and within such a short amount of time, gave us our favourite pictures. Highly recommend her.
Shruti & Rushi
Anupa is the best in the business! Choosing her as our photographer for our wedding photos was the best decision we made. Herself with her team made the whole process enjoyable, natural, and FUN!! They are a joy to work with. In addition to her spunky and witty personality, her work exceeded our expectations. She has a true natural talent for photography and were able to capture every special moment that meant the world to us. If you want the most authentic, unique, and fun photos in town, she's the one to contact. One conversation with her and you'll be hooked. Thank you Anupa! We love you and can't wait for future photo sessions :)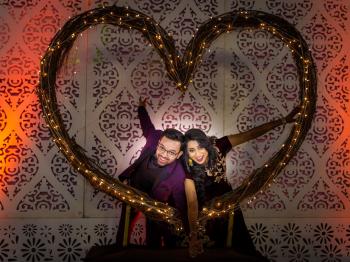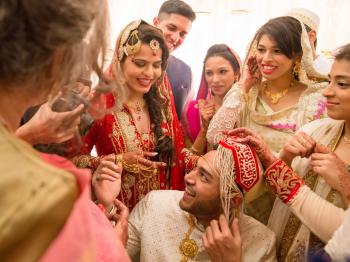 Lubaina & Yusuf
I had Anupa doing my entire wedding photoshoot and I was super duper happy with her work than the other photographers my dad had put on board. She's got a very good eye, conceptualises and composes pictures beautifully. My pictures turned out to be superb and most importantly she makes you have fun while doing the shots. I felt very comfortable as a bride round her and I must vouch every groom to gift their brides a photoshoot just purely with her. Definitely recommend everyone to have her on board for their occasions as she gives her 100%. You are never going to be disappointed because she loves what she does and it shows.
Pankaj & Tamanna
It was a pleasure to have Anupa as our wedding photographer. She is not just an awesome photographer, but also an amazingly patient, creative and absolute fun personality who makes you feel comfortable in such stressful occasions. Anupa is very professional in her approach which was one of the main reasons for us to hire her. She is very creative and you definitely realise this once you get your pictures delivered to you. Candid shots were the best ones as Anupa knows what to focus on and how to get the best out of the mob. Every single person we've shown our candid pictures could not stop admiring us and that credit goes to ASP. We highly recommend ASP if you are looking for a professional, creative, patient and an absolute passionate photographer.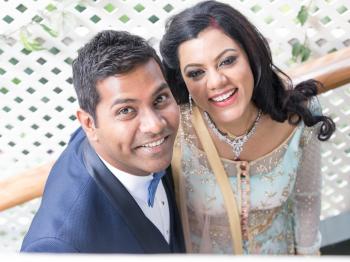 Zalak - Bride's Sister
I was the bride's sister whose wedding Anupa covered... And well, she made sure I had just as many pictures as my sister where I looked great! She knows just the right moment when to click you and then edit you to fabulousness. She's extremely warm to work with. We had a great time working with her :) I would definitely ask her only to shoot my wedding. All you guys getting married out there should look out for her to get those dreamy shots of your special day
Ahvayita - Bride-to-be
Anupa, all your pics seem like you have known the couple for years. Even the kids. I'm sure you do a great job breaking the ice, which is why I came to you! I love your work. No matter how many wedding photographer blogs I see I always come back to yours. I follow a lot of Indian wedding photographers and foreign too and none of them match up to the magic in your photography. Even others who click details don't click them just as well as you do. You can make even the ugliest shoes emote on their own. I have a folder of a few of your images saved. Memories that I would love for you to capture for me when the time comes. If I want to spend money on a photoshoot, I don't think I can trust anyone except you and your team.

Lakshmi - Blogger
When I was looking for a few good wedding pics for my write up, I came across her Facebook page. I really fell for her work and had to ask her if she could grant me permission to use some pics. She captures the emotions and subtle nuances that only human eye can see with her camera. She is very friendly and approachable. She is one photographer who can make your wedding really memorable.